Unrivaled Announces Successful Closing of Settlement Agreement
SANTA ANA, Calif., May 05, 2023 (GLOBE NEWSWIRE) -- Unrivaled Brands, Inc. (OTCQB: UNRV) ("Unrivaled," "Unrivaled Brands," or the "Company"), a cannabis company with operations throughout California, is pleased to announce it has successfully closed the settlement agreement that was previously announced on March 28, 2023.

As previously reported, an aggregate principal balance of $4,500,000 were extinguished and new notes were issued in the form of unsecured promissory notes in the aggregate amount of $1,250,000 (the "New Notes"). The New Notes consist of (i) a $1,000,000 unsecured promissory note and (ii) a $250,000 unsecured promissory note issued to the Noteholders, which each bears interest at a rate of 10.0% per annum and matures on the earlier of March 15, 2028 or the date in which the note becomes due and payable pursuant to the terms thereof.
"We are very pleased to announce the successful closing of this important settlement agreement," said Patty Chan, Interim Chief Financial Officer of Unrivaled Brands. "We are grateful to our partners and creditors for their support, and we remain committed to delivering value to all our stakeholders."
Additional details of the agreement may be found in the Company's Form 8-K filed on May 4, 2023 with the Securities and Exchange Commission and available on the Company's website.
About Unrivaled Brands
Unrivaled Brands is a company focused on the cannabis sector with operations in California. Unrivaled Brands operates four dispensaries and direct-to-consumer delivery, a cultivation facility, and several leading company-owned brands. Unrivaled Brands is home to Korova, known for its high potency products across multiple product categories, currently available in California, Oregon, Arizona, and Oklahoma. 
For more info, please visit: https://unrivaledbrands.com.
Cautionary Language Concerning Forward-Looking Statements
Certain statements contained in this communication regarding matters that are not historical facts, are forward-looking statements within the meaning of Section 21E of the Securities Exchange Act of 1934, as amended, and the Private Securities Litigation Reform Act of 1995, known as the PSLRA. These include statements regarding management's intentions, plans, beliefs, expectations, or forecasts for the future, and, therefore, you are cautioned not to place undue reliance on them. No forward-looking statement can be guaranteed, and actual results may differ materially from those projected. The Company undertakes no obligation to publicly update any forward-looking statement, whether as a result of new information, future events or otherwise, except to the extent required by law. The Company uses words such as "anticipates," "believes," "plans," "expects," "projects," "future," "intends," "may," "will," "should," "could," "estimates," "predicts," "potential," "continue," "guidance," and similar expressions to identify these forward-looking statements that are intended to be covered by the safe-harbor provisions of the PSLRA. Such forward-looking statements are based on the Company's expectations and involve risks and uncertainties; consequently, actual results may differ materially from those expressed or implied in the statements due to a number of factors.
New factors emerge from time-to-time and it is not possible for the Company to predict all such factors, nor can the Company assess the impact of each such factor on the business or the extent to which any factor, or combination of factors, may cause actual results to differ materially from those contained in any forward-looking statements. Risks include the risk that the Company and the sellers may not ever enter into definitive documents contemplated by the term sheet discussed above and, therefore, the Company may not settle the amounts owed to the sellers on the terms described above or at all. These risks, as well as other risks associated with the combination, will be more fully discussed in the Company's reports with the SEC. Additional risks and uncertainties are identified and discussed in the "Risk Factors" section of the Company's Annual Report on Form 10-K, Quarterly Reports on Form 10-Q and other documents filed from time to time with the SEC. Forward-looking statements included in this release are based on information available to the Company as of the date of this release. The Company undertakes no obligation to update such forward-looking statements to reflect events or circumstances after the date of this release.
Contact:
Jason Assad
LR Advisors LLC.
jassad@unrivaledbrands.com
678-570-6791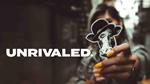 Source: Unrivaled Brands, Inc.

Released May 5, 2023