Matt Barron, Cannabis Investor, Joins the Board of Directors at Unrivaled Brands
SANTA ANA, Calif., Aug. 16, 2023 (GLOBE NEWSWIRE) -- Unrivaled Brands, Inc. (OTCQB: UNRV) ("Unrivaled," "Unrivaled Brands," or the "Company"), a cannabis company with operations throughout California, announced today a strategic move in its leadership with the appointment of Matt Barron to its Board of Directors. His appointment marks another key step for the Company, reinforcing its commitment to experienced leadership and strategic direction and complementing an already deep bench of cannabis, operational, and financial expertise.

Matt Barron steps into the Director role with a focus on guiding the Company's growth and strategy. Since 2017, Mr. Barron has championed the cannabis industry – co-founding 12/12 Ventures, LLC, a cannabis-focused venture capital firm, serving as Vice President at Mesh Ventures, LLC, which invested in 12 cannabis firms across the cannabis supply chain, and serving as a board member of Cookies Creative Consulting & Promotions, Inc., a globally recognized cannabis brand. Additionally, his diverse background spans roles as a start-up founder, healthcare operator, and an early-stage growth strategist.
"Mr. Barron's blend of venture investing insights and strategy-focused operational prowess will be crucial as we strive to elevate our operations and penetrate new markets," stated Sabas Carrillo, CEO of Unrivaled. "As we embrace the challenges and opportunities in our industry, Mr. Barron's track record of fostering innovation, driving new market expansion, and optimizing operations will be instrumental."
"I am excited about this new chapter with Unrivaled. I remain committed to not only supporting the Company's existing values, but also injecting fresh perspectives to accelerate our journey towards success," expressed Mr. Barron.
Mr. Barron graduated from Denison University and holds an MBA from the University of Chicago, Booth School of Business.
While the Company continues to progress, it remains vigilant of significant risk factors which have been previously disclosed, including pending litigations, outstanding debts, and challenging market and regulatory conditions that could impact its trajectory.
About Unrivaled Brands
Unrivaled Brands is a company focused on the cannabis sector with operations in California. Unrivaled Brands operates four dispensaries and direct-to-consumer delivery, a cultivation facility, and several leading company-owned brands. Unrivaled Brands is home to Korova, known for its high potency products across multiple product categories.
For more info, please visit: https://unrivaledbrands.com.
Cautionary Language Concerning Forward-Looking Statements
Certain statements contained in this communication regarding matters that are not historical facts, are forward-looking statements within the meaning of Section 21E of the Securities and Exchange Act of 1934, as amended, and the Private Securities Litigation Reform Act of 1995, known as the PSLRA. These include statements regarding management's intentions, plans, beliefs, expectations, or forecasts for the future, and, therefore, you are cautioned not to place undue reliance on them. No forward-looking statement can be guaranteed, and actual results may differ materially from those projected. The Company undertakes no obligation to publicly update any forward-looking statement, whether as a result of new information, future events or otherwise, except to the extent required by law. The Company uses words such as "anticipates," "believes," "plans," "expects," "projects," "future," "intends," "may," "will," "should," "could," "estimates," "predicts," "potential," "continue," "guidance," and similar expressions to identify these forward-looking statements that are intended to be covered by the safe-harbor provisions of the PSLRA. Such forward-looking statements are based on the Company's expectations and involve risks and uncertainties; consequently, actual results may differ materially from those expressed or implied in the statements due to a number of factors.
New factors emerge from time-to-time and it is not possible for the Company to predict all such factors, nor can the Company assess the impact of each such factor on the business or the extent to which any factor, or combination of factors, may cause actual results to differ materially from those contained in any forward-looking statements. These risks, as well as other risks associated with the combination, will be more fully discussed in the Company's reports with the SEC. Additional risks and uncertainties are identified and discussed in the "Risk Factors" section of the Company's Annual Report on Form 10-K, Quarterly Reports on Form 10-Q and other documents filed from time to time with the SEC. Forward-looking statements included in this release are based on information available to the Company as of the date of this release. The Company undertakes no obligation to update such forward-looking statements to reflect events or circumstances after the date of this release.
Contact:
Jason Assad
LR Advisors LLC.
jassad@unrivaledbrands.com
678-570-6791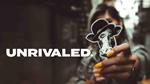 Source: Unrivaled Brands, Inc.

Released August 16, 2023