Unrivaled Brands Continues Its Rise in the Cannabis Industry: Ranked #8 Most Profitable and #19 Most Credit Worthy Among U.S. and Canadian Peers
SANTA ANA, Calif., Sept. 22, 2023 (GLOBE NEWSWIRE) -- Unrivaled Brands, Inc. (OTCQB: UNRV) ("Unrivaled," "Unrivaled Brands," or the "Company"), a cannabis company with operations throughout California, is pleased to announce that Viridian Capital Advisors released an updated Credit Summary and Ranking Report as of September 15, 2023, on which Unrivaled Brands was listed as the 8th most profitable cannabis company among its U.S. and Canadian publicly traded peers. It was also listed as having the 19th best credit rating amongst its peers. The rankings follow Unrivaled's having surpassed a total market cap of $20.0 million.

Unrivaled's unlikely path to inclusion in the rankings comes only 12 months after Sabas Carrillo and a turnaround team of executives took the helm of a company that was on the brink of receivership, facing aggressive litigation, and significant debt.
How to account for their rise in the cannabis industry? Mr. Carrillo, Unrivaled's Chief Executive Officer said, "We have been working non-stop for over a year now. If you look at where we are and consider where we started, our progress has truly been a remarkable team effort at all levels of the organization. From budtenders and guides, to cultivators, to our corporate office, our team has come together in a common purpose: to win championships. In looking to the opportunities that lie ahead, I speak for the entire organization when I say that we are not going to miss our shot."
Jim Miller, Unrivaled's Chief Operating Officer, stated, "It bears repeating that our progress can be attributed to our gracious creditors, investors, and the cannabis community generally that all continue to support the company and work with us through challenges and uncertainty."
The rankings can be found here: Viridian Credit Tracker - Viridian Capital Advisors.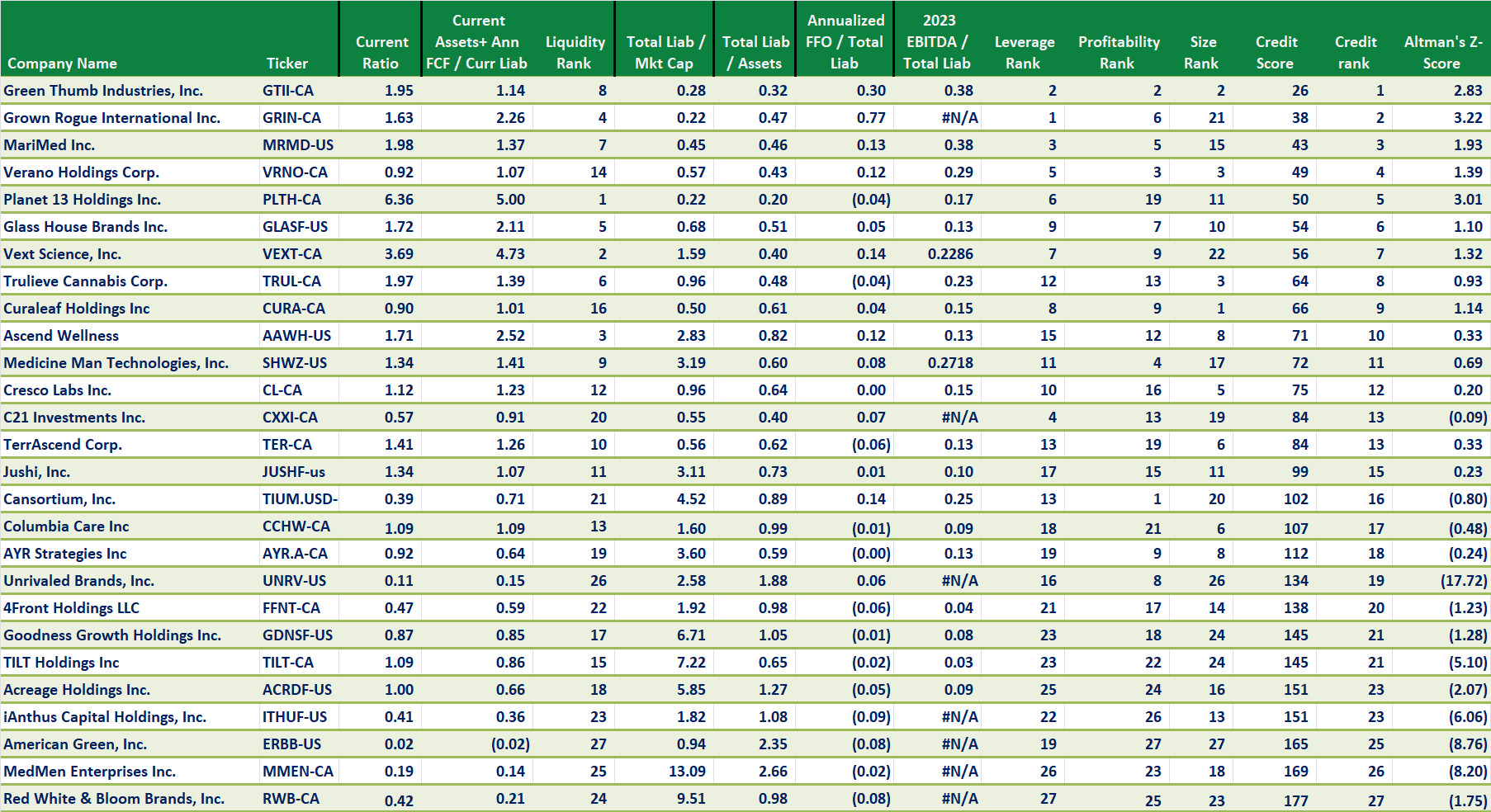 Source: Viridian Capital Advisors: https://dealtracker.viridianca.com/credit-tracker-by-industry-sector/
About Unrivaled Brands
Unrivaled Brands is a company focused on the cannabis sector with operations in California. Unrivaled Brands operates four dispensaries and direct-to-consumer delivery, a cultivation facility, and several leading company-owned brands. Unrivaled Brands is home to Korova, known for its high potency products across multiple product categories.
For more info, please visit: https://unrivaledbrands.com.
Cautionary Language Concerning Forward-Looking Statements
Certain statements contained in this communication regarding matters that are not historical facts, are forward-looking statements within the meaning of Section 21E of the Securities and Exchange Act of 1934, as amended, and the Private Securities Litigation Reform Act of 1995, known as the PSLRA. These include statements regarding management's intentions, plans, beliefs, expectations, or forecasts for the future, and, therefore, you are cautioned not to place undue reliance on them. No forward-looking statement can be guaranteed, and actual results may differ materially from those projected. The Company undertakes no obligation to publicly update any forward-looking statement, whether as a result of new information, future events or otherwise, except to the extent required by law. The Company uses words such as "anticipates," "believes," "plans," "expects," "projects," "future," "intends," "may," "will," "should," "could," "estimates," "predicts," "potential," "continue," "guidance," and similar expressions to identify these forward-looking statements that are intended to be covered by the safe-harbor provisions of the PSLRA. Such forward-looking statements are based on the Company's expectations and involve risks and uncertainties; consequently, actual results may differ materially from those expressed or implied in the statements due to a number of factors.
New factors emerge from time-to-time and it is not possible for the Company to predict all such factors, nor can the Company assess the impact of each such factor on the business or the extent to which any factor, or combination of factors, may cause actual results to differ materially from those contained in any forward-looking statements. These risks will be more fully discussed in the Company's reports with the SEC. Additional risks and uncertainties are identified and discussed in the "Risk Factors" section of the Company's Annual Report on Form 10-K, Quarterly Reports on Form 10-Q and other documents filed from time to time with the SEC. Forward-looking statements included in this release are based on information available to the Company as of the date of this release. The Company undertakes no obligation to update such forward-looking statements to reflect events or circumstances after the date of this release.
Contact:
Jason Assad
LR Advisors LLC.
jassad@unrivaledbrands.com
678-570-6791
A photo accompanying this announcement is available at https://www.globenewswire.com/NewsRoom/AttachmentNg/1490fb2a-7d82-4007-84c3-704f1a1ba97e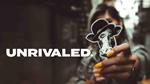 Released September 22, 2023