Unrivaled Brands Announces Executive Appointments in Preparation for Planned Company Growth
SANTA ANA, Calif., Sept. 28, 2023 (GLOBE NEWSWIRE) -- Unrivaled Brands, Inc. (OTCQB: UNRV) ("Unrivaled," "Unrivaled Brands," or the "Company"), a cannabis company with operations throughout California, announced today the appointment of Arturo Sanchez as Associate General Counsel - Compliance and David Stogner as Director of People. "As we rebuild Unrivaled, we are very fortunate to add such experienced and talented professionals to our corporate team," said Sabas Carrillo, Unrivaled's Chief Executive Officer. "I'm continually amazed at the caliber of people that have chosen to join us as we lay the foundation for the future, and these appointments further serve as an acknowledgment of Arturo's and David's contributions to date in temporary capacities," he added.

Arturo Sanchez is a seasoned expert in regulatory and corporate compliance, with a strong background in legislation development and diversity and equity initiatives. He transitioned into the cannabis industry after a 15-year career in public service, including roles as the Assistant City Manager for the City of Sacramento and tenures with three of California's largest cities. Notably, Arturo played a pioneering role in cannabis regulation, drafting the nation's first dispensary permitting ordinance in 2004 and leading the first competitive dispensary process in 2010. After moving to the private sector in 2017, he continued to oversee state and local regulatory compliance for a publicly traded cannabis company and later served as General Counsel for MWG Holdings group, Inc., where he managed acquisitions and various corporate functions. Arturo earned his bachelor's degree in English Literature from UC Berkeley and his Juris Doctor from New College of California, School of Law.
David Stogner has been deeply involved in the legal cannabis industry since 2005, starting with Berkeley Patients Group, the nation's oldest dispensary, where he held various roles and eventually joined the executive team. During his seven-year tenure, he managed patient outreach, developed standard operating procedures, and initiated a cannabis hospice program. He also played a pivotal role in the 2008 passing of Measure JJ, an initiative in the City of Berkeley to address and regulate medical marijuana practices. David later advised on program development for Magnolia Wellness and directed human resources for 3HHG, including Cookies and Lemonnade-branded dispensaries. Beyond cannabis, David has collaborated with mission-driven organizations, overseeing operations at Berkeley Food and Housing Project and Rainforest Action Network. He's also been involved in media and design firms and holds a bachelor's degree in Sociology from UC Santa Cruz and a Master's in Nonprofit Administration from the University of San Francisco.
"The new vision for Unrivaled is based on a culture of integrity and excellence. And of course, cannabis. Having worked with Arturo and David for some time now, I am thrilled that our company, employees and partners can now more fully depend on their deep expertise and personal virtue as we move into our next phase," said Jim Miller, Unrivaled's Chief Operating Officer.
About Unrivaled Brands
Unrivaled Brands is a company focused on the cannabis sector with operations in California. Unrivaled Brands operates four dispensaries and direct-to-consumer delivery, a cultivation facility, and several leading company-owned brands. Korova, an Unrivaled Brand, is known for its high potency products across multiple product categories, including the legendary 1000 mg THC Black Bar.
For more info, please visit: https://unrivaledbrands.com.
Cautionary Language Concerning Forward-Looking Statements
Certain statements contained in this communication regarding matters that are not historical facts, are forward-looking statements within the meaning of Section 21E of the Securities and Exchange Act of 1934, as amended, and the Private Securities Litigation Reform Act of 1995, known as the PSLRA. These include statements regarding management's intentions, plans, beliefs, expectations, or forecasts for the future, and, therefore, you are cautioned not to place undue reliance on them. No forward-looking statement can be guaranteed, and actual results may differ materially from those projected. The Company undertakes no obligation to publicly update any forward-looking statement, whether as a result of new information, future events or otherwise, except to the extent required by law. The Company uses words such as "anticipates," "believes," "plans," "expects," "projects," "future," "intends," "may," "will," "should," "could," "estimates," "predicts," "potential," "continue," "guidance," and similar expressions to identify these forward-looking statements that are intended to be covered by the safe-harbor provisions of the PSLRA. Such forward-looking statements are based on the Company's expectations and involve risks and uncertainties; consequently, actual results may differ materially from those expressed or implied in the statements due to a number of factors.
New factors emerge from time-to-time and it is not possible for the Company to predict all such factors, nor can the Company assess the impact of each such factor on the business or the extent to which any factor, or combination of factors, may cause actual results to differ materially from those contained in any forward-looking statements. Risks include the risk that the Company and the sellers may not ever enter into definitive documents contemplated by the term sheet discussed above and, therefore, the Company may not settle the amounts owed to the sellers on the terms described above or at all. These risks, as well as other risks associated with the combination, will be more fully discussed in the Company's reports with the SEC. Additional risks and uncertainties are identified and discussed in the "Risk Factors" section of the Company's Annual Report on Form 10-K, Quarterly Reports on Form 10-Q and other documents filed from time to time with the SEC. Forward-looking statements included in this release are based on information available to the Company as of the date of this release. The Company undertakes no obligation to update such forward-looking statements to reflect events or circumstances after the date of this release.
Contact:
Jason Assad
LR Advisors LLC.
jassad@unrivaledbrands.com
678-570-6791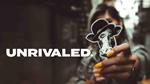 Source: Unrivaled Brands, Inc.

Released September 28, 2023