Cannabis Landlord, Controlled by Toni Ko, Files for Writ of Attachment Against Unrivaled Brands
SANTA ANA, Calif., Sept. 28, 2023 (GLOBE NEWSWIRE) -- Unrivaled Brands, Inc. (OTCQB: UNRV) ("Unrivaled," "Unrivaled Brands," or the "Company"), a cannabis company with operations throughout California, today announced their intention to oppose an Application for a Writ of Attachment (the "Application") filed by 1149 South LA Street Fashion District, LLC and 1135 South LA Street Fashion District, LLC. The complaint, and the Application for Writ of Attachment, are based on alleged breaches of a cannabis retail lease and assignment of that lease, both of which were executed by Toni Ko on behalf of the landlord entities. Although Ms. Ko is believed to own or control the entities, the Application was supported by a declaration from Robin Yi, the Asset Manager at Bison Property Services and Management, rather than Ms. Ko.

Sabas Carrillo, Unrivaled's Chief Executive Officer said, "We will continue to work with all of the Company's creditors in good-faith. During the last 12 months of turn-around efforts, we have been and continue to be successful in negotiating fairly with numerous parties and reasonably resolving over $50.0 million in debt. We will oppose the Application for a Writ of Attachment and will continue to explore reasonable outcomes to the litigation."
Ms. Toni Ko is a Forbes listed America's Self-Made Woman. Forbes.com lists Ms. Ko's net worth at $340.0 million and indicated that she has been investing in commercial real estate in California, Texas, West Virginia, and Florida.
Mr. Carrillo added, "The cannabis commercial real estate market continues to be challenging as does commercial real estate generally. Landlords in the space will continue to have to work with their cannabis tenants."
About Unrivaled Brands
Unrivaled Brands is a company focused on the cannabis sector with operations in California. Unrivaled Brands operates four dispensaries and direct-to-consumer delivery, a cultivation facility, and several leading company-owned brands. Korova, an Unrivaled Brand, is known for its high potency products across multiple product categories, including the legendary 1000 mg THC Black Bar.
For more info, please visit: https://unrivaledbrands.com.
Cautionary Language Concerning Forward-Looking Statements
Certain statements contained in this communication regarding matters that are not historical facts, are forward-looking statements within the meaning of Section 21E of the Securities and Exchange Act of 1934, as amended, and the Private Securities Litigation Reform Act of 1995, known as the PSLRA. These include statements regarding management's intentions, plans, beliefs, expectations, or forecasts for the future, and, therefore, you are cautioned not to place undue reliance on them. No forward-looking statement can be guaranteed, and actual results may differ materially from those projected. The Company undertakes no obligation to publicly update any forward-looking statement, whether as a result of new information, future events or otherwise, except to the extent required by law. The Company uses words such as "anticipates," "believes," "plans," "expects," "projects," "future," "intends," "may," "will," "should," "could," "estimates," "predicts," "potential," "continue," "guidance," and similar expressions to identify these forward-looking statements that are intended to be covered by the safe-harbor provisions of the PSLRA. Such forward-looking statements are based on the Company's expectations and involve risks and uncertainties; consequently, actual results may differ materially from those expressed or implied in the statements due to a number of factors.
New factors emerge from time-to-time and it is not possible for the Company to predict all such factors, nor can the Company assess the impact of each such factor on the business or the extent to which any factor, or combination of factors, may cause actual results to differ materially from those contained in any forward-looking statements. These risks will be more fully discussed in the Company's reports with the SEC. Additional risks and uncertainties are identified and discussed in the "Risk Factors" section of the Company's Annual Report on Form 10-K, Quarterly Reports on Form 10-Q and other documents filed from time to time with the SEC. Forward-looking statements included in this release are based on information available to the Company as of the date of this release. The Company undertakes no obligation to update such forward-looking statements to reflect events or circumstances after the date of this release.
Contact:
Jason Assad
LR Advisors LLC.
jassad@unrivaledbrands.com
678-570-6791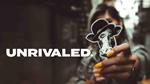 Source: Unrivaled Brands, Inc.

Released September 28, 2023